After some preparation and planning, we are ready for the second study, starting on January 11th 2021.
Who is Dr. Patrick Porter?
​
BrainTap™ creator Patrick K. Porter, Ph.D., began his journey into the science of calming the brain at age 12 when his father taught a relaxation method to him and his eight siblings. Porter soon recorded his first visualization on a cassette recorder and used it to transform himself from a self-professed "struggling student and storied troublemaker" into a three-sport athletic captain as well as an honor roll student.
Today, Dr. Porter and his team of scientists and mindfulness experts are leading the way in brainwave entrainment technology. In the process, they've made BrainTap Technologies a global leader in the personal improvement field. With a library of more than 400 guided-audio programs (all voiced by Dr. Porter) and creative visualization processes, the BrainTap allows users to relax, reboot, and revitalize while achieving peak brain performance.
​
Who is Dr. Francisco Cidral?
​
Dr. Francisco Cidral holds a MsC and PhD in Neuroscience, a post doctorate in Health Sciences and is a professor of Integrative Health Practices and Neurosciences. Cidral specializes in translational pre-clinical and applied clinical research with integrative health practices and neurosciences.
​
What is BrainTap?
​
Braintapping guides your mind from an awake, reactionary mind into an intuitive, creative state, then to a place where super-learning and healing can occur, with the outcome being a heightened state of consciousness with crystal clear focus.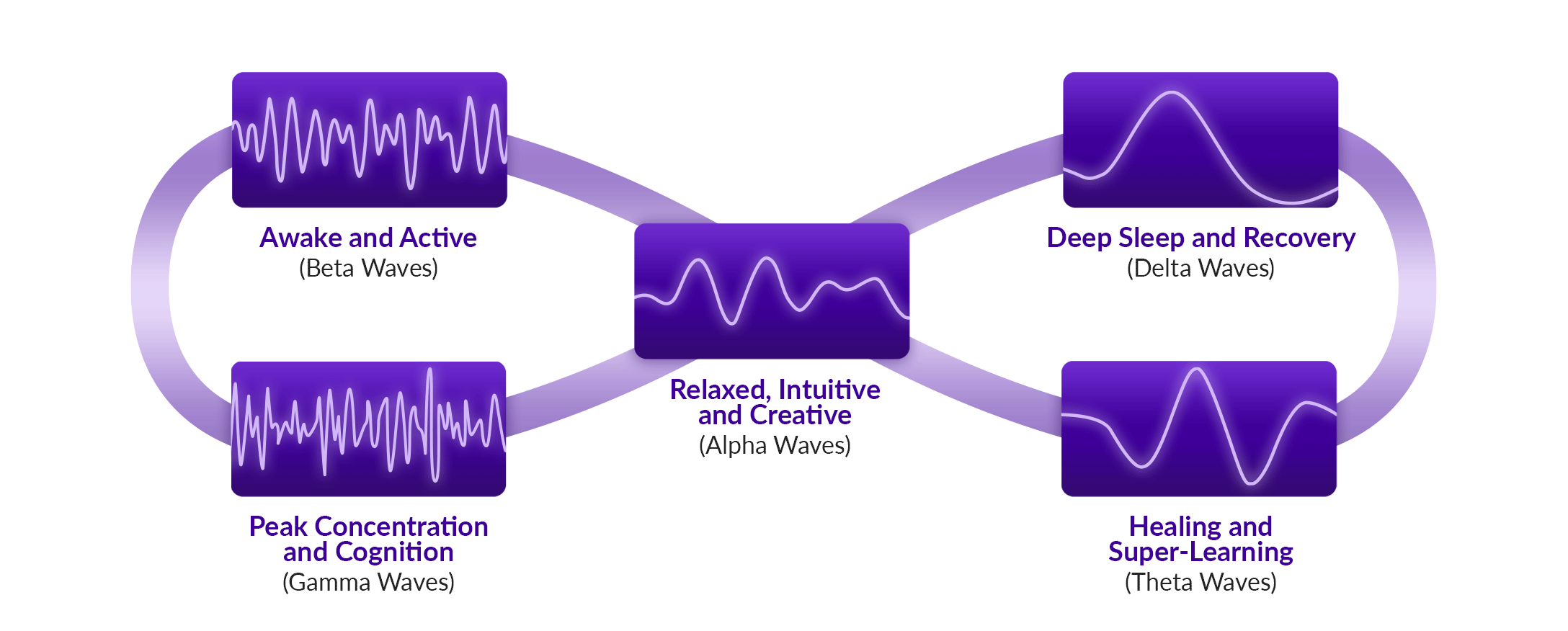 Braintapping creates a symphony of brainwave activity, a feeling of calm focus that's just right for learning and productivity. Each session is designed with brainwave balance in mind.
​
Unlike meditation programs, BrainTap's exclusive neuro-algorithms gently and naturally guide your brain through a broad range of brainwave patterns, instead of just the Alpha state. The result is a complete spectrum of brainwave activity.
​
​
What are we going to test in the study? (Methodology)
​
Developed by Julia Arndt, the Peak Performance Method (PPM) combines critical productivity, mindfulness and leadership tools with neuroscientific research on emotion regulation, habit-building and change management as well as coaching techniques to help people develop the next workplace superpower to thrive in today's high-pressure environments. More information about PPM here.
​
The study will comprise of two test groups. In different combinations and set-ups, each group will learn the basics of PPM in 10 weekly 30-minute sessions and will deepen their learnings by adding daily 15-20 minute PPM-Braintap sessions to influence their sub-conscious mind to make long-lasting changes.
​
We are using different scientifically-proven and researched scales to analyze the participants change in mood, sleep, mindset and productivity.
​
We will be using the following scales:
- Perceived Stress Scale
- Pittsburgh Quality of Sleep Index
- General Anxiety Disorder (GAD-7)
- Patient Health Questionnaire (PHQ9)
- Work Performance Questionnaire
- Brief Job Stress Questionnaire
- Resilience​
Final results will be evaluated for statistical significance and a final report will be shared with all participants.
​
Can I apply to be part of the study?
​
Yes! We are currently looking for a minimum of 100 participants to be part of the study.
If you are interested to be part, please apply here.
​
​
​
​
Applications are open until December 31st 2020.
​
Please Note:
In order to show your dedication and a 10-week commitment to the study, we ask you to sign study-specific terms and conditions and pay a one-time fee of $497. If you successfully complete the study in the 10-week timeframe, you will be reimbursed $200.
​
Participants will be randomly chosen for each sub-group.​
​
Frequently Asked Questions
How long is the program and how much time does it need daily/weekly?
---
- It's a 10-week program - It requires approx. 2hr / week - This is less than 15 minutes per day to invest in your own peak performance!
---
What is the format of the study?
---
It's self-paced. Every week, you will get access to new video resources and exercises. You can fully manage your own time however it works best for you. You do have to finalize each module weekly.
---
Does it require sharing personal information with the group?
---
- You will not share any personal information with the group as it is all self-study - I will ask you to fill out three questionnaires in week 0, week 6 and week 12 to track your progress - All questionnaires are confidential and we only use accumulated data for research purposes
---
What is the price of the program and why is there a cost?
---
The price to be part of the research study is $297. This shows your committment to us. As this is a research study, any person that will drop out or not follow through with the modules will impact the results of the study. Also, this is not the first time that I am testing out these tools! In my first year in business alone, I have trained almost 2500 people on peak performance tools. The purpose of this study is to show the impact in numbers.
---
What are my benefits?
---
- Exclusive access to PPM material
- Exclusive access to PPM BrainTap material
- Direct access to Julia Arndt
- Your chance to create new habits, reduce stress and learn peak performance tools
- Your opportunity to change habits on a proven subconscious level
- Pay a fraction of the final program cost (and test BrainTap for free for 12 weeks)
---
Will I be able to ask questions and get in touch with Julia directly?
---
Absolutely! We will be working really closely together over the course of the 12 weeks. I will organize: 1. A group kick-off session 2. A Q&A session with Dr.Patrick Porter 3. Monthly group sessions for those with questions
---
What is the study about?
---
I am testing the validity and effectiveness of the Peak Performance Method (PPM). I have trained almost 2500 people in the first year in business alone and now would like to put numbers behind what I know is already true. The unique advantage in this study is that I am testing the 3 dimensions of the peak performance method for the first time in this combination and structure. I am really excited to collaborate with BrainTap. Besides having two amazing researchers by my side that will help me analyze the data and make sure it's statistically significant, we are also going to test PPM in combination with BrainTap to influence how you learn. What does that mean? I am recording specifically scripted BrainTap sessions for each module of the PPM method that Dr.Patrick Porter is putting together for us. He has created an algorithm that speaks to the right and left hemisphere of your brain to help you integrate new learned tools and make them stick. He already has a lot of research that proofs the validitiy of BrainTap, hence I am really excited to test this with a live program. For more information, make sure to watch the full interview with him: https://youtu.be/C75ZQuRWNao
---
Anything else I should know?
---
1. I have a lot of people that are interested in the results, but hesitant to participate in the first round - which is hard, because without the people I don't have the statistically significant results! It's almost like the chicken and egg story. 2. Besides the advantage of bringing a lot of change into your life in a short period of time, you also support my study! I really appreciate your consideration.
---
Can I get an overview of the modules?
---
Yes, I will teach the 9 skills of the Peak Performance Method. You can see those in the visual on this site: https://www.peakperformancemethod.com/trainings Participants that sign-up will receive a detailed overview in the first training week.
---
---